Altor lines up clothing firm Helly Hansen for sale
STOCKHOLM - Nordic private equity firm Altor is to put its outdoor clothing brand Helly Hansen up for sale next week, a sale likely to attract bids from a number of major retail firms, people familiar with the matter said.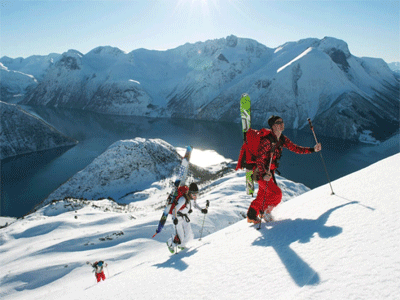 Helly Hansen
Global lifestyle apparel giant VF Corporation, U.S. consumer products maker Jarden Corp, French luxury and retail group PPR - owner of both Gucci and Puma - and Columbia Sportswear Co have all expressed some kind of interest in the company after a teaser was sent out earlier this year, the industry and banking sources said.
"It (the information memorandum on Helly Hansen) is going out in a few days," said an industry source.
A banker looking at the process said he expected retailers to be most interested, though private equity might bid too.
In 2010, Japanese sporting goods company Asics Corp bought Swedish outdoor equipment maker Haglofs Holdings AB for 11.4 billion yen ($138.6 million) from Swedish investment fund Ratos AB in a bid to expand its global sales. That was equal to an EBITDA multiple in the mid-teens.
The banker looking at the process reckoned Helly Hansen could get sold at an EBITDA multiple in the low to mid-teens.
The firm had sales of 1.6 billion Norwegian crowns ($280.50 million) in 2011 and EBITDA of about 150 million crowns.
Altor bought Helly Hansen for 800 million Norwegian crowns in 2006, the same year that the firm launched a recovery plan based on integrating production with sales, innovation and cutting underperforming staff and stores.
It already earned back its investment last year when it sold Helly Hansen Pro, a subsidiary focusing on survival suits, boat canopies and textile-based products for agriculture, industry and health sectors, to Montagu Private Equity.
Helly Hansen traces its roots back to a Norwegian sea captain of the same name who produced his first oilskin weather protective waterproof jacket in 1877. ABG Sundal Collier and RW Baird are advising Altor on the sale. ($1 = 5.7550 Norwegian krones) ($1 = 82.2550 Japanese yen) ($1 = 5.7040 Norwegian krones) (Reporting by Mia Shanley; Editing by Andrew Callus)
© Thomson Reuters 2023 All rights reserved.