Bhutto vows to fight for workers
By Kamran Haider
WAH, Pakistan (Reuters) - Pakistani opposition leader Benazir Bhutto vowed to fight for workers' rights on Wednesday as she took her campaign for January general elections to an industrial belt near the capital.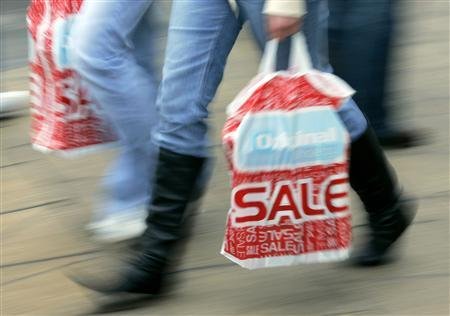 Parties across the country were stepping up campaigning for the January 8 election after a Muslim holiday late last week and a holiday on Tuesday for the birthday of Pakistan's founder and revered first leader, Mohammad Ali Jinnah.
Western allies hope the election will restore stability in a nuclear-armed country vital to their battle against Islamist militancy. The three-way race pits Bhutto against the party of another former prime minister, Nawaz Sharif, and a party that backs President Pervez Musharraf, who took power in a 1999 coup.
Many Pakistanis say they are disillusioned with all three leaders and their main concerns are high prices and unemployment.
Tapping into those worries, Bhutto told a crowd of about 600 people in the town of Wah, 30 km (20 miles) northwest of Islamabad, she would help the poor.
"We believe that Pakistan can only be a strong state when labourers and poor people become strong and empowered," she said.
"We assure you we will not leave labourers alone and we'll not ignore them," she said, promising to reinstate sacked workers and beef up labour laws.
Bhutto was travelling up the Grand Trunk road that used to link Delhi with the Khyber Pass on the Afghan border, where Pakistani armaments, mechanical and textile factories are based.
Small groups of people beside the road waved Bhutto party flags and threw rose petals at her convoy as she passed.
Musharraf's liberal economic policies have produced strong growth and a booming stock market in recent years but many of the country's 160 million people live in poverty.
Pakistan's main stock index closed at an all-time high amid growing confidence about the political outlook, dealers said.
Bhutto later addressed a rally of several thousand people in the city of Peshawar where a teenaged boy was detained with a large firecracker, a security official said. A suicide bomber killed nearly 150 people in an attack on Bhutto on October 18.
"THEY ARE SCARED"
Earlier, labourer Fakhar Zaman, 46, said whoever won the election should look after the poor.
"We want someone who cares about us," said Zaman, who said he earned 200 rupees ($3.30) a day, when he can get work.
The elections are for provincial parliaments and for a National Assembly from which a prime minister and a government will be drawn. Analysts expect a hung parliament and a coalition between two of the three main parties.
Bhutto and Sharif have complained about unfair electioneering by candidates who support Musharraf. They say a caretaker administration meant to oversee the polls is stacked with Musharraf supporters and the Election Commission is not acting on complaints.
Bhutto and Sharif have warned of protests if they are cheated of victory, raising the prospect of more instability.
The media are also partly gagged, barred from carrying live television broadcasts of rallies.
"They are scared of the popularity of the democratic forces," Bhutto said, referring to the curbs.
Musharraf, who lifted a six-week state of emergency on December 15 after stepping down as army chief, says the vote will be fair.
"These elections of January 8 are going to be absolutely fair and transparent. That is my assurance," he said in a speech on Tuesday. He dismissed opposition complaints of rigging.
Several hundred foreign observers, including a team of about 80 from the European Union, along with thousands of Pakistani monitors will monitor the vote.
(Editing by Robert Birsel and Roger Crabb)
© Thomson Reuters 2023 All rights reserved.