Licensed by LF USA, "UK Style by French Connection" will launch in Sears department stores in Spring 2011. Agreement set until July 2014.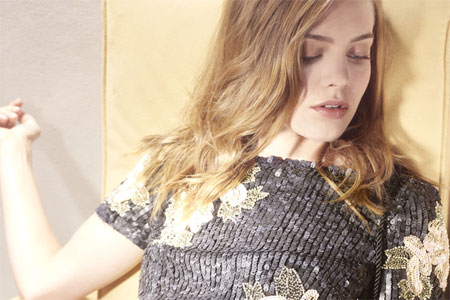 French Connection A/W 2010
In line with the strategy of expanding its business through Licensing agreements, French Connection Group plc products will be designed and produced by LF USA's Regatta division, a subsidiary of Li & Fung Limited, the global consumer goods exporter, and sold at leading retailer Sears. The fashion label will guide the distribution outlets in maintaining its branding and accessible pricing.
Li&Fung, Hong Kong-based multinational, operates from over 80 offices worldwide and sources from more than 40 economies. The licence includes minimum net royalties receivable by French Connection amounting to US$10 million over the three year period. The agreement includes provision for renewal subject to the achievement of specific performance criteria.
Commenting on this announcement, Stephen Marks, Chairman of French Connection said: "We are excited with this new opportunity and delighted to be working with two world class companies on this project."
By Rosie Hart
Copyright © 2022 FashionNetwork.com All rights reserved.