Hockey star fashions Hollywood gig
By Borys Kit
TORONTO (Hollywood Reporter) - Do real men wear Prada?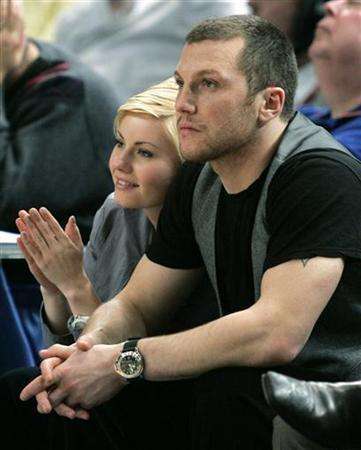 New Line Cinema will presumably answer that question in a romantic comedy feature about professional hockey player Sean Avery's experiences as an intern at the fashion bible Vogue.
Avery, who considers himself something of a fashion jock, spent the summer at Vogue, where, among other duties, he served as guest editor of MensVogue.com.
A member of the NHL's New York Rangers at the time of the internship, he has since signed with the Dallas Stars. He told The Hollywood Reporter he's always been a fashionista. "I was always trying to be the best-dressed kid in school," he said.
As an instigator and fighter who piles up penalty minutes, he said he took some ribbing for his Vogue stint, but has learned not to worry about the stereotypes of sport.
"I think it's great to be into something that you care about," he said. "But I'm still an athlete who likes to beat the crap out of people."
Reuters/Hollywood Reporter
© Thomson Reuters 2022 All rights reserved.