Insolvency administrator says Karstadt fit for sale
ESSEN, Germany, Nov 10 (Reuters) - Karstadt, German retail group Arcandor's (AROG.DE) insolvent department store chain, is in good shape to stay in business for the time being as the search for an investor begins.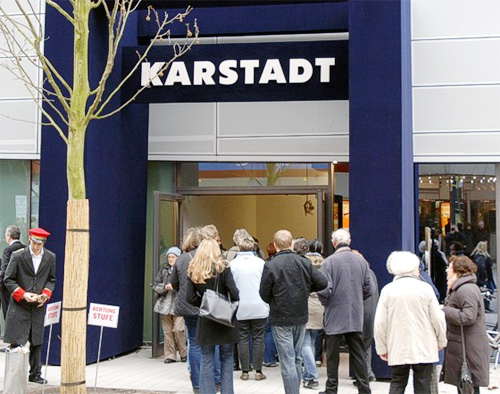 Karstadt
A restructuring of Karstadt was the "best alternative for all participants," insolvency administrator Klaus Hubert Goerg said in a speech prepared for a creditor meeting on Tuesday 10 November.
Goerg said he was in talks with all parties to come up with a future strategy and hoped to come to an agreement soon.
"The debtor (Karstadt) can continue to operate on a stable cash-base for the time being, according to current sales and liquidity plans, but the upcoming Christmas shopping season will be of particular importance," Goerg said.
Merrill Lynch has been appointed to find an investor for the department store chain and Goerg said the search could begin shortly as the data room was now ready.
Arcandor filed for insolvency in June after it failed secure state aid. The German operations of its mail-order unit Quelle are in the process of being shut down after more than 80 years in business after it proved impossible to find a buyer.
Metro (MEOG.DE), the world's fourth-largest retailer, has already said it would interested in some Karstadt stores, but has not made an offer so far.
Metro wants to beef-up its own department store chain, Kaufhof, which it aims to divest in the long-term.
(Reporting by Eva Kuehnen)
© Thomson Reuters 2023 All rights reserved.