New Zealand's Hallenstein Glasson first half profit grows strongly
WELLINGTON, March 25 (Reuters) - New Zealand clothing retailer Hallenstein Glasson's (HLG.NZ) first half profit rose 56 percent on a strong gain in sales, the company said on Thursday 25 March.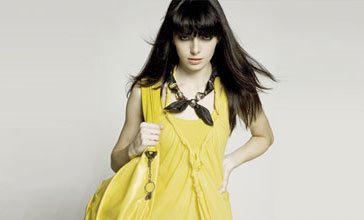 Storm, a Hallenstein Glasson Holdings Limited brand - Photo: www.hallensteinglasson.co.uk
The company, which operates clothing chains in New Zealand and Australia, reported a net profit for the six months to Jan. 24 of NZ$8.5 million ($6 million) compared with NZ$5.4 million profit a year ago.
The result was slightly above guidance given on Jan 29 for a profit of between NZ$8.1 million and NZ$8.4 million, and came on the back of a 7 percent rise in sales.
The company has already declared an interim dividend of 14 cents a share compared with 10 cents last year.
The retailer said sales for the first seven weeks of the second half were down 2 percent on the previous year, although margins were higher. Given the stability in the retail market the company said it was cautiously optimistic about the outlook.
Shares in Hallenstein Glassons closed on Wednesday 24 March at NZ$3.45, having gained 3 percent so far this year compared with a flat showing for the benchmark NZX-50 index .NZ50. ($1=NZ$1.42)
© Thomson Reuters 2022 All rights reserved.