Adidas Originals and Opening Ceremony announce their collaboration
Announced by FashionMag.com last January, the collaboration between Adidas and Opening Ceremony has now been officially announced. A collection of 90 pieces (ranging from 75 to 630 euros for apparel and from 140 to 235 euros for footwear) themed around the Olympic Games, inspired by swimming and cycling, mixed with 90s streetwear which will be sold starting July 2 in all Adidas and Opening Ceremony stores worldwide. Note that this collaboration between Adidas and Opening Ceremony is to last, for now, for the duration of five seasons.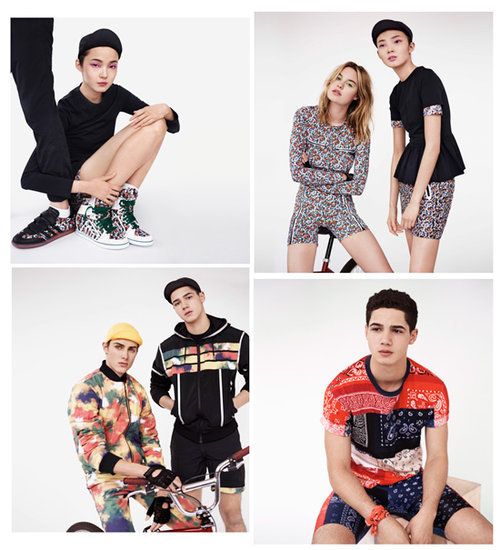 Photo: Josh Olins / Styling: Jay Massacret / Models: Xiao Wen Ju, Camille Rowe, Jordan Torres and Shane Gibson
Copyright © 2023 FashionNetwork.com All rights reserved.