Alexander McQueen expands e-commerce to Europe and its second line
The house of Alexander McQueen expands its influence on the worldwide web. The PPR Group's brand has completely revamped the look and feel of its site, but it did not stop there. The site's functionalities have been improved, including access to online shopping by look, but they have most notably been expanded. Online sales, which hitherto were available only in the United States and Great Britain, are now available in all European countries. And while it previously referenced only the Alexander McQueen line, this time McQ is also referenced.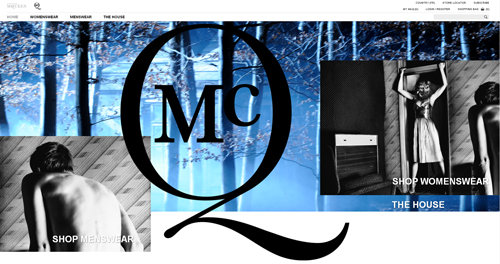 The interface of the new e-shop's section dedicated to McQ, the second line of the house Alexander McQueen
While linked by a common basket for buyers' convenience, each line has its own independent interface, creating two worlds: the first is couture, clear, precise, graphical, and the other with a more underground vibe. After having unveiled it for the first time during the last London fashion week, the house continues to push for the McQ line.
Copyright © 2023 FashionNetwork.com All rights reserved.