Dior's Slimane to move to YSL
PARIS - French fashion brand Yves Saint Laurent has appointed Hedi Slimane, ex-head of design at Dior menswear, as its new creative director, French newswire Agence France Presse reported on Saturday.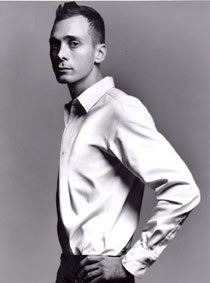 Hedi Slimane
Both parties have signed a contract and the move is due to be announced during Paris fashion week, which starts on Tuesday, AFP said, citing sources close to the matter.
Nobody was available for comment at Yves Saint Laurent while a spokesman for the brand's parent, French luxury and retail group PPR, declined to comment.
Sales at Yves Saint Laurent have rebounded strongly in recent years, helping the brand's operating profit swell more than fourfold in 2011 to 41 million euros on revenue of 353 million euros.
Slimane, 43, was designer at Christian Dior menswear from 2001-7, making a name for himself with skinny cuts. In recent years he has devoted time to photography, publishing a retrospective book last year called "Anthology of a Decade".
If the move is confirmed, Slimane would replace Stefano Pilati who was rumoured late last year to be planning to part ways with the brand. In September, YSL issued a statement denying Pilati was leaving, reacting to speculation he could be replaced by Raf Simons, designer at Jil Sander.
Jil Sander said on Thursday that Belgian Simons would leave the fashion house at the end of February. On Friday, the brand's German eponymous founder confirmed that she was returning to the label she created 40 years ago.
The news reignited speculation that Simons could be on his way to joining France's Christian Dior, which has yet to announce a replacement for John Galliano more than a year after his departure. Dior parent LVMH on Thursday declined to comment about a possible announcement regarding Galliano's replacement. (Reporting by Astrid Wendlandt; Editing by Catherine Bremer)
© Thomson Reuters 2023 All rights reserved.