Nike hires former Volcom executive
As the president of Nike Affiliates, Roger Wyett certainly had plenty of time to spot the emerging young talent working for other steetwear and action sports brands in California. And it was Seth "Hoby" Darling, the vice president of strategic development and general counsel of Volcom, who caught the president's eye.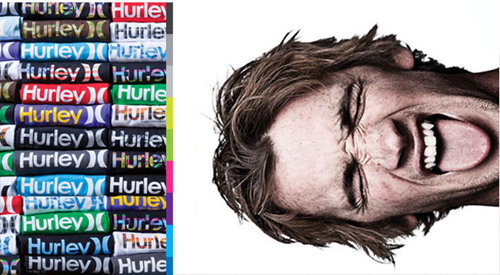 Ad for surf brand Hurley
Since joining Volcom in 2005 and helping in the negotiations for the buyout of Volcom by PPR, the 36-year old executive recently announced that he has resigned from the Californian streetwear brand and will be joining Nike at the end of October.
In his new position, Darling explained in an interview with the Wall Street Journal that he will be heading strategic planning for Nike's affiliate brands, such as Hurley, Cole Haan, Umbro and Converse. He will report to Roger Wyett.
The group's affiliate brands currently account for 7.74 billion dollars of Nike's 20.86 billion in annual revenue.
Copyright © 2023 FashionNetwork.com All rights reserved.