Nordstrom acquires sales events website Hautelook.com
The US department store has announced a deal to acquire Hautelook.com, an American flash sales website. This strategic move places Nordstrom in the market of internet sales events where double digit growth has been registered in the past years. The deal amount to at total amount of 270 million dollars (197 million euros), which includes a base purchase price of 180 million dollars (132 million euros), plus an earn-out of 90 million dollars (66 million euros). According to the department store, both entities will be administered independently.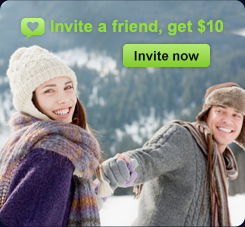 Hautelook.com was founded in 2007
Hautelook.com, based in Los Angeles, was launched in 2007 in order to create sales events that focus on upper-end clothing for men, women, children or even tourism packages.
This purchase comes at the same time as Nordstrom's recent announcement of record Q4 sales. The department store's Q4 sales turnover ended January 29 grew 10.9 percent to $2.82 billion. It was helped by a 6.7 percent rise in same-store sales, leading to a better-than-expected net profit.
Net profit rose by 34.9 percent from a year earlier to $232 million, or $1.04 a share, in the fourth quarter ended January 29.
Nordstrom operates 115 department stores, 86 Nordstrom Rack outlet stores, and two Jeffrey boutiques. It plans to open 3 more department stores and 17 Rack ones this year.
Copyright © 2021 FashionNetwork.com All rights reserved.