PPR tightens control over Puma with stake increase
August 8 - French luxury goods group PPR has increased its stake in Puma to above 75 percent, tightening its grip on the German sports apparel maker.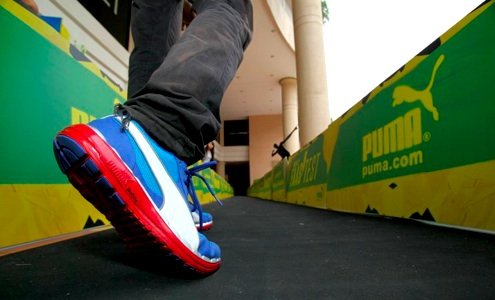 Puma starts in Sport and ends in Fashion: Its Sport Performance and Lifestyle labels include categories such as Football, Running, Motorsports, Golf and Sailing. Sport Fashion features collaborations with renowned designer labels such as Alexander McQueen, Mihara Yasuhiro and Sergio Rossi.
In a stock exchange announcement on Monday, Puma said PPR now owned 75.12 percent of its stock, up from 71.58 percent as at the end of 2010. There has before been speculation that PPR is interested in buying the remaining Puma shares it does not already own.
The French group, which owns luxury brands Gucci and Balenciaga, last year decided to build a new sports and lifestyle division based around the German brand with the jumping cat logo.
PPR declined to comment on the reason behind the increase.
Shares in Puma were down 1.5 percent at 204.30 euros ($287.8) at 1254 GMT.
(Reporting by Victoria Bryan and Astrid Wendlandt in Paris)
© Thomson Reuters 2023 All rights reserved.