PPR to acquire Italian men's fashion brand Brioni
PARIS - Luxury and retail group PPR SA (PRTP.PA) said on Tuesday that it would take over Brioni, an Italian fashion brand, for an undisclosed price in a move to strengthen its position in the high-end menswear market.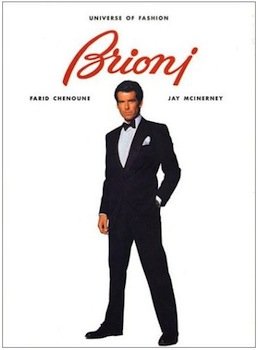 Pierce Brosnan as James Bond wearing a Brioni dinner jacket / Photo: Brioni
PPR said an agreement had been reached with Brioni's shareholders to buy 100 percent of the share capital. The deal was expected to be finalized by early next year, and needs to be approved by antitrust authorities.
PPR said it plans to boost growth at Brioni through expansion into emerging markets and a wider product range.
Brioni, famous for designing James Bond's suits, had revenue last year of 170 million euro, and has its main workshops in the Abruzzo region of Italy as well as a network of 74 stores worldwide.
PPR's CEO Francois-Henri Pinault confirmed in September that the company was in talks to acquire the family-owned Italian tailor.
By Leila Abboud and Elena Berton
© Thomson Reuters 2023 All rights reserved.