Puma sprints to record Q2 sales
July 27 - German sportswear maker Puma chalked up record sales in the second quarter, as consumers across Asia and Latin America stocked up on running shoes with the jumping cat logo.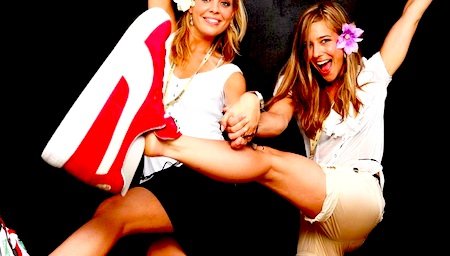 Puma at Bread & Butter 2010
Sportswear has rebounded strongly from the global recession, with the big name brands of Nike, Adidas and Puma all reporting robust demand this year.
Puma, whose shoes are worn by the world's fastest sprinter Usain Bolt, confirmed its target to grow sales to more than 3 billion euros ($4.4 billion) this year.
It said it still expected profit to rise by a mid single-digit percentage, despite higher raw material and wage costs, with the gross margin to remain at around last year's level in the second half.
As a result, customers can expect to see prices rise from the fourth-quarter onwards and into the first half of 2012. New Chief Executive Franz Koch told journalists some products could see price increases of up to 10 percent.
Larger rivals Nike and Adidas have also warned of higher costs and announced price rises for their products.
Shares in Puma were up 0.8 percent at 0817 GMT, outperforming a 0.9 percent fall in the mid-cap index .
PASSING THE BATON

The Japan market is also recovering faster than expected, the company said.
"We have recovered much more quickly than anticipated in Japan. Revenue growth is up in the significant mid-single digits, even up to double digits," Koch said.
That could bode well for local rival Adidas, which reports on Aug. 4 and has forecast a 15-25 percent drop in sales in the market following the Japanese earthquake and tsunami earlier this year.
The results come as Jochen Zeitz hands over the reins after 18 years to Koch. Zeitz has taken up the role of head of sport and lifestyle at French luxury goods group and Puma parent PPR .
Koch said he would update on any strategic changes in October or November.
The group reported second-quarter sales up 14.1 percent at 674 million euros, in line with expectations, and net earnings up 10.6 percent at 37.6 million euros.
(Reporting by Victoria Bryan; Editing by Will Waterman)
© Thomson Reuters 2023 All rights reserved.